Do You Know About Webwhatsapp?
You all must be using whatsapp. It is the World's Number 1 Messaging app. Other than messaging, lots of media shared on this platform. Almost all People in the World use it either they are family members, friends, workers, Boss, etc.
Today a lot of business is run through WhatsApp, and it is a very secure platform where there is no fear of getting your data stolen.
Barring Busines, people do it for Entertainment Purpose as well.
In this world, people are busy all day, and in this busy schedule, it is not possible to talk to their school friends on call every day. And school time is the best time of one's life. And forgetting the friends of that time or not being able to talk to them makes a terrible feeling.
Whatsapp is an app through which you can keep all your old friends in contact and keep all your memories fresh.
So we have talked about WhatsApp, and you will all be on WhatsApp, and you will also be in contact with your friends.
So now let's talk about if you work on a laptop and computer, and you have to check the phone frequently for WhatsApp. So let me tell you that you can run your phone's WhatsApp on your laptop or computer too Via web WhatsApp.
What is Whatsapp Web / Webwhatsapp?
Whatsapp web allows you to open your phone's whatsapp account in your laptop or computer. You can run your WhatsApp account in your computer or laptop by connecting your phone's WhatsApp account to your computer.
After connecting your WhatsApp account to the computer, you can send messages or files or media messages to any of your contacts or groups through WebWhatsApp.
WebWhatsApp provides you with all the functions that are available on your phone's WhatsApp. Your WhatsApp account will be open on both devices at the same time, and you can run it on any of the two devices.
You can send and receive an instant message from WebWhatsApp. If you send or receive a message on any device, it will show in both the devices at the same time.
How to use Whatsapp Web/ Webwhatsapp on PC
Now it comes to how to use whatsapp web. It is straightforward to use. We will tell you how you can use it in 5 steps.
Now keep in mind that both your phone and computer must be connected to the Internet. It is not mandatory to have the same Internet Connection on Both Devices.
You Can Use Different Internet connection in both devices if Both Devices are Far From Each Other. But Make Sure That both Devices Should be Connected to Proper Internet Connection.
Steps To Use Whatsapp in WebWhatsapp
Open Whatsapp in Your Phone
Tap on the Settings Icon and open WhatsApp Web/Desktop.
Now, open web.whatsapp.com on a web browser on your PC.
Scan the on-screen QR Code using the WhatsApp Scanner from your mobile phone.
As you scan the QR Code, your WhatsApp account will be now accessible through your PC.
All the messages will be synced across and anything that you do one device will be applicable to both.
How to Logout From Whatsapp web / Webwhatsapp
If your work is done, then you have to turn off your laptop or computer, and you will also have to Logout your WhatsApp from your computer. It is not safe to allow WhatsApp account to remain open on WhatsApp web, so you have To Logout
Here are the Steps to Log Out The whatsapp from Whatsapp Web
Open WhatsApp on your mobile device.
Tap on the Settings Icon
Tap on WhatsApp Web/Desktop.
It will show all the active sessions there. Scroll and tap on Log out from all devices.
Confirm by tapping on Log Out.
You have now logged out from all the active sessions.
Alternatively you can directly logout from Web simply clicking on Menu icon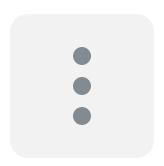 (3 dots at the upper-left side of the screen) > Log out.
5 Best Things About Whatsapp Web
You can Send Desktop Files
You Get Notification on Your PC
Chat with Work Without too much Efforts
Bigger keyboard for typing and a Bigger display for better experience
You are allowed to remotely logout from browsers
1. You Can Send Desktop Files
You can send files that are in your computer or laptop with direct whatsapp, and if someone has sent something, It can also be downloaded.
If you have a file in your computer, you do not need to transfer it to the phone to send it to anyone on WhatsApp. You can send via direct webwhatsapp app.
2. You Get Notification on Your PC
If you are chatting with someone and they are going to message after some time, and you also have work, then you can do other work as soon as the message. You will get the notification from WhatsApp web on your computer.
3. Chat with Work Without too much Efforts
If you are chatting with someone and your boss has given you some work, then you can do both work and chat, you will not have much trouble.
4. Bigger keyboard for typing and a Bigger display for better experience
When you chat on mobile, its screen and keyboard are very small but if you chat on WhatsApp web So in it you will find both the screen and keyboard are big so that you can type and see very quickly.
5. You are allowed to remotely logout from browsers
If you are using WhatsApp web and you have to go out of any necessary work, and you forgot to logout from Whatsapp web Still you do not have to take tension you can log out remotely from your phone. It gives a lot of security.
Install Whatsapp Apllication in Your PC
Whatsapp also provides one of its Windows and Mac applications. You can download it from here.These are similar to web whatsapp, after downloading it, follow its installation steps and install it. After installing, you can use it the same way you use in the web browser.
Thank You For Reading Our Content Please comment Below your Thoughts
You Can Also Check